Discover more from The Letts Journal
Talking straight about business, climate and life for progressive thinkers and innovative leaders.
Britain For Sale or Solving the Cost of Living Crisis?
Photo-Cartoon: Big brands are buying the UK - one region at a time.
Now that Britain is single once more and the nasty divorce from Europe settled, a grand plan for the UK's future has finally been unveiled. It will be sold off to big brands one region at a time. The government believes it's the best way to tackle the cost of living crisis.
Burberry beat out rival bidders for London and has started its roll out on Bond Street - MGM is kicking itself for the missed opportunity. X, formerly Twitter, got Yorkshire.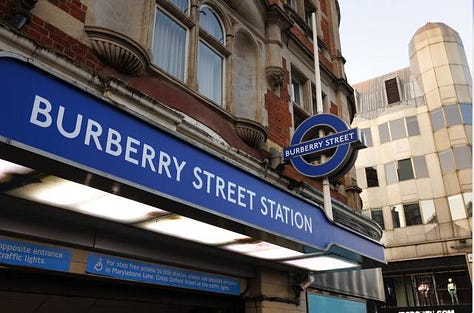 Rick Stein started the sale process by buying the Cornish seaside. (Have you been to Padstow lately?) Currently there are no bidders for Birmingham :( .
X Corp, formerly known as Twitter, told The Letts Journal that it bought Yorkshire because 'mobile reception is so good there we just had to snap it up. We think it will look awesome draped in our black colours'. They also think that this might help with certain diversity issues…
And finally, King Charles III got ahead of the game by buying the sea. The family have owned it since forever or the 1300's or something. Apparently they like fishing and wind turbines.
The Letts Journal is a reader-supported publication that might buy Manchester and then take over The Guardian. Subscribe today to support our work and make it happen.
---
Keep up to date with The Letts Journal's latest news stories and updates at our website and on twitter.